According to the news that was published by the  Vanguard Newspaper  this morning, it has been alleged that a man, whose name was given as Y...
According to the news that was published by the Vanguard Newspaper this morning, it has been alleged that a man, whose name was given as Yaqub Ganiyu has narrated how his wife, Muridia confessed that he was not the father of their 14-year-old daughter after 14 years relationship.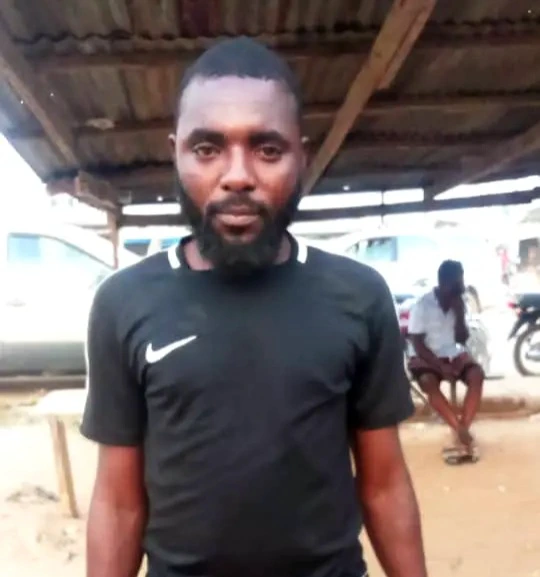 According to the information that was given by the victim, he made it known that he met his wife 14 years ago when she was an apprentice and he started assisting her financially until she graduated and thereafter, they started living together in Lagos after bringing her from Otu Village in Oyo State. He also made it known that they gave birth to four children, a daughter (14 years) and three sons (age 8 years, 4 years and 3 months respectively).
He said he was a truck driver before but after sometime, he lost his job and started riding motorcycle which made him financially unstable.
Things started falling apart when he noticed that Muridia was acting strange, as she brought a new android phone home and when he asked her where she got the phone from, she gave an excuse that was not genuine and due to that, he collected the phone from her because he noticed that she has been talking to a strange man lately.
However, a month ago while they were both sleeping, she woke him up in the middle of the night and told him that he was not the biological father of their first born and that, it was her former boyfriend who presently lives in Germany that owns the child. As Ganiyu further said the man she talked about was once their neighbour and due to that, he fainted out of shock and disbelief twice, as their neighbours resuscitated him.
"What baffled me was that the man she claimed to be the biological father is a relative and an old friend of mine. His father has two wives, one of them is my aunt" says Ganiyu.
When the accused was speaking, she said she was already six weeks pregnant for a man called Teslim, when she met Ganiyu. She said Teslim threw her out after she told him that she was pregnant for him, as Ganiyu coincidentally walked into her life then and she pushed the pregnancy to him after they had fun with each other.
After sometime, Teslim contacted her and told her he has been unable to settle down in Germany maritally and that, after he seeked spiritual help, they told him to accept the child he gave birth to fourteen years ago before his life can have meaning and due to that, Teslim and his relatives have been catering for her needs, as she further alleged that Ganiyu doesn't meet their needs financially and also, he won't allow her leave because he is always impregnating her.
However, while they were quarreling two weeks ago at her shop, she informed So-Safe Corps at Abule-Iroko, Ogun State and explained everything to them, as they later detained him, ordered him to return the phone he ceased, ordered him to pack his things out of their rented apartment and also ordered him to be paying the accused the sum of N5,000 per month for their children upkeep.
Ganiyu said he had three motorcycles before but, he sold them to enable him feed his family.